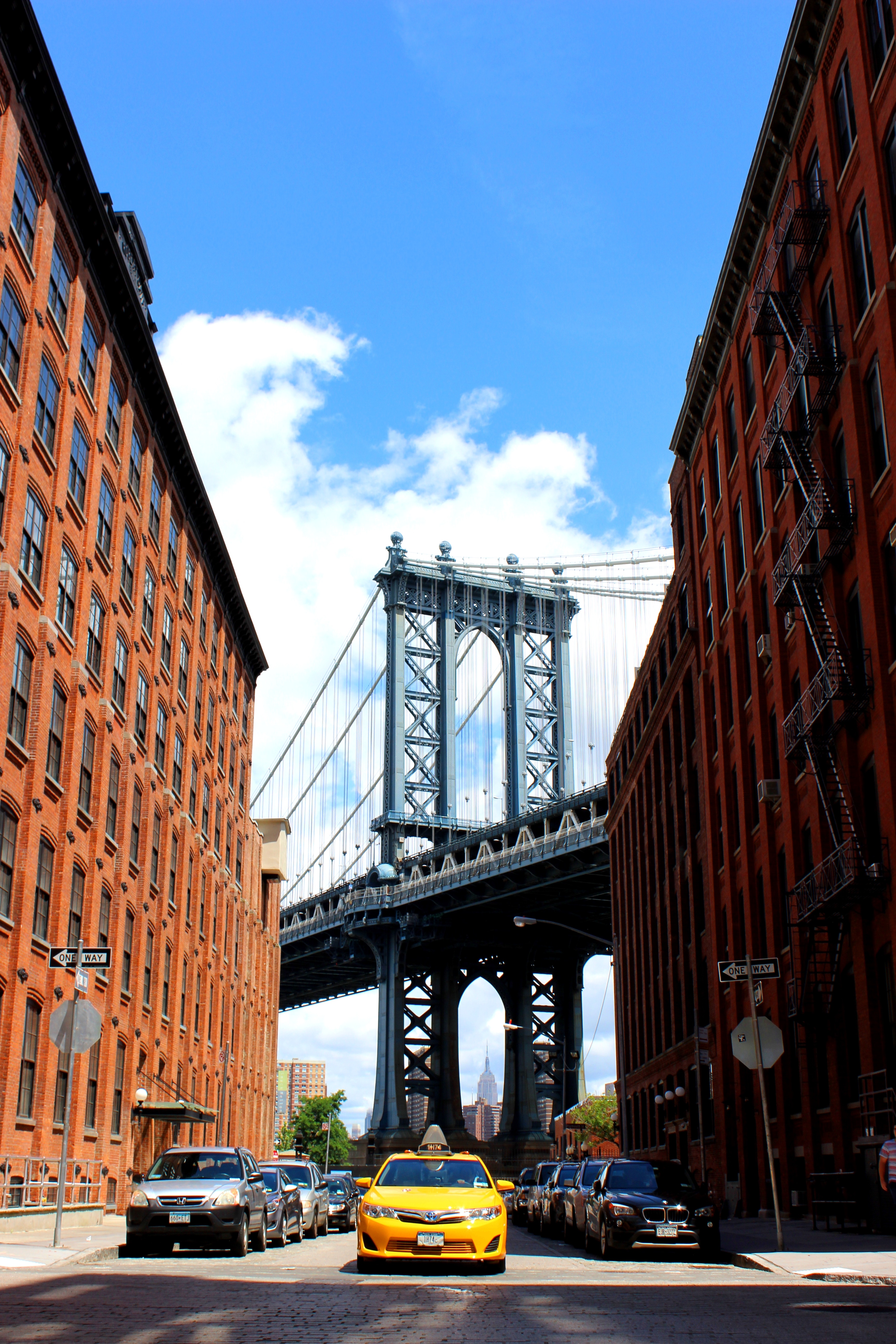 WHAT MAKES A REAL NEW YORKER?
Whether you grew up here, you've been living here for several years or you just moved here, it's highly likely that you've heard the phrase "Real New Yorker."  But who really knows what makes you a real New Yorker and why does it even matter? And if you're not a Real New Yorker, what does it take to become one? One of the reasons why New York's residents are so concerned with their authenticity is because it's truly an honor to be affiliated with this crazy, awesome city.   On the other hand, labels can be dangerous because they can isolate those that don't fit the description. I surveyed the Wellvyl team to find out what they think makes a Real New Yorker, and whether that definition means excluding those that don't fit the title. Check out everyone's responses below, including my own!
I'm not originally from NY. I didn't feel like a real New Yorker because I didn't live there long. I felt like DC was always my home and the only place to give me that feeling. I never felt excluded not being from NYC because it welcomed me in its arms. It almost felt too inclusive at times. I miss it.
– Mr. Hip
I am a native New Yorker. Born and raised in the Bronx and now I live in Inwood. But I spent the 4 years of high school in Florida and a lot of people forget that I lived most of my life in NY so they used to be like "oh that's because you're from Florida" I hated that!! I hated living in Florida. I'm a Proud new Yorker through and through!!!!
– Amanda
I am originally from New York, born and raised. I'm not sure what it means to be a real NYer. I know that this place shapes and molds you for the better. It can be pretty ruthless in the city of NY but the thick skin, the sass, and mentality that you develop while living here whether born and raised or moved here for years will help out in the long the run.
– Krista
I'm originally from Texas but I don't feel excluded 🙂 I feel among people who are from New York , they tend to be more welcoming of outsiders (unlike Boston).  But as far as a "real" New Yorker goes, well, I kind of tend to view myself more cosmically 🙂
– Amy
I was born in NJ, but ran away to go to college – had to get the hell out of Jersey – and came to NYC to attend Columbia, so I like to say that I was raised in NJ but grew up in NYC.  My husband was born in the City, so he reminds me that he's a 'Native NYer,' even though his family moved to Cambridge, England when he was 3 months old. Do I feel excluded? not really since I've been here since college and graduated high school at 16. Don't care that I wasn't born here. Jersey is close enough and we had family in NYC so visited all the time. But no, don't think I would have wanted to have been raised in an apartment.
– Bonnie
I am originally from Staten Island, but I don't believe that you have to be born in this city to be a Real New Yorker.  A Real New Yorker embraces diversity and constantly takes advantage of the culture and activities available here in New York, whether that be the museums, concerts or one of the wonderful parks.  
-Lauren
I'm a commuter from New Jersey.  I feel like a real New Yorker because I hustle, create and gym in NYC.  I always feel included.
– Chioma
I am not originally from NY. I've been here for two years and I still feel like an outsider, but I take pride in being from somewhere else. I join this culturally mixed city and add my own bit of cultural roots! I think NY of all places does a pretty good job of welcoming others! Surviving here is a whole other story!
– Oli
There you have it!  According to the Wellvyl team, New York seems to be a rather inclusive place.  You don't need to be from here to fit the definition of a "Real New Yorker." Maybe we could all learn something from our wonderful city, and strive to be just as accepting of others as New York City is accepting of us.  
http://credit-n.ru/zaymyi-next.html
http://credit-n.ru/zaymyi-next.html
http://credit-n.ru/zaymyi-next.html
http://credit-n.ru/zaymyi-next.html