Q&A WITH BEFORE THE BUTTERFLY WAKES AUTHOR
The journey towards self-discovery is ugly. Facing who you are, with the intention of changing for the better, is the hardest thing anyone can do. However, there is a beauty that comes out on the other side. In Ngozi's case, there was Before the Butterfly Wakes. A collection of inspirational poetry and Ngozi's own story. I got the chance to meet this beauty at Neuehouse and got to know her better in an interview below: 
P.R.: Thank you for your time. I know you have been busy working on the release of Before the Butterfly Wakes on April 30, 2018.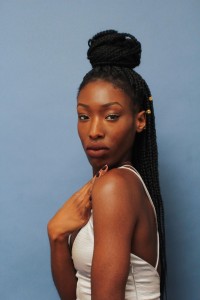 Tell me a little about yourself. 
Ngozi: Sure thing. Full name is Ngozi Kemjika. I was born and raised in England, but I'm Nigerian. So I'm Nigerian-British! I am 28 and I am a Spoken Word Artist, Author, and Model. 
How would you describe yourself in 3 words?
Infectious. Caring. Free spirit.
How long have you been a writer and what does it mean to you?
I've been a writer for as long as I can remember. I used to write many stories on my summer vacations when I was a kid. I still have most of them! Also, my mother worked in the library for almost 20 years, so I was always reading, or writing, or entering library competitions. I would say that's where I first found my love of words. 
What inspired Before the Butterfly Wakes?
Before the Butterfly Wakes came to me during an intense transformational journey of personal growth. After living most of my life riddled with fears, I knew I was ready to empower and encourage others through my words. I wanted to change how I viewed myself because the way that I saw myself was detrimental to my well-being and was affecting many areas of my life. I knew I had to make a change if I was to live the life that I was created to live. An internal change for my own peace and sanity was necessary. I felt compelled to share this message with others so that those who needed to hear it could be changed too.
What did you learn about yourself over the course of writing this?
I've learned so much, this journey has been incredible. Whilst writing this book I went through so many emotions. I had to remember certain moments of my life that I had suppressed for so long. I had to dig deep and see my vulnerable truth. I had to ask myself hard questions, be accepting of my flaws and also of what makes me wonderful and unique. It was a hard, truthful yet extremely rewarding process. What makes it more rewarding is the fact that I am hopeful that this book will change the lives of those that struggle with accepting themselves, those that see themselves as unworthy, and those that want to rid themselves of fears they've been carrying for so long, in order to push forth to live their best life.
How did you grow as a person through the process of writing this book?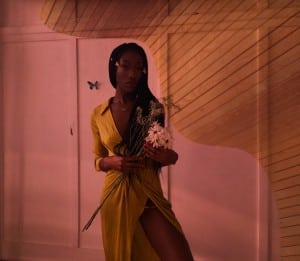 I became more self-aware of the responsibility that I have to change my circumstances and thought process. I became more aware of the power I possess, the power we all possess. Writing 'Before the Butterfly Wakes' and releasing my experiences to the world, reminded me that we all share similar wants and needs. We are not as different as we often think we are. We are all here to learn and give back what we've learned to others. This simple formula has helped me grow in leaps and bounds.
What lessons do you want your readers to gather from it?
I want my readers to know that they are a miracle – even with all of lives ups and downs, they are supposed to be here. They have a divine purpose, that this world needs. I want them to know that each and everything in their life has the capacity for transformation and the ability to push them towards their best self if they so choose. No experience is ever a waste.
What void would your book fill in the market of wellness, self-help, and discovery?
There are so many amazing writers, storytellers and others doing phenomenal things in the market of wellness, self-help, and discovery. I believe that 'Before the Butterfly Wakes' is in its own lane because it has been formed from my truth, which nobody else has. So it takes up its own, unique space in this market. Wellness is not just about our body, fitness, and nutrition. It is also about the wellbeing of our minds and our internal wellbeing. My book focuses on that, reminding others that what you think about yourself has the power to change your very existence.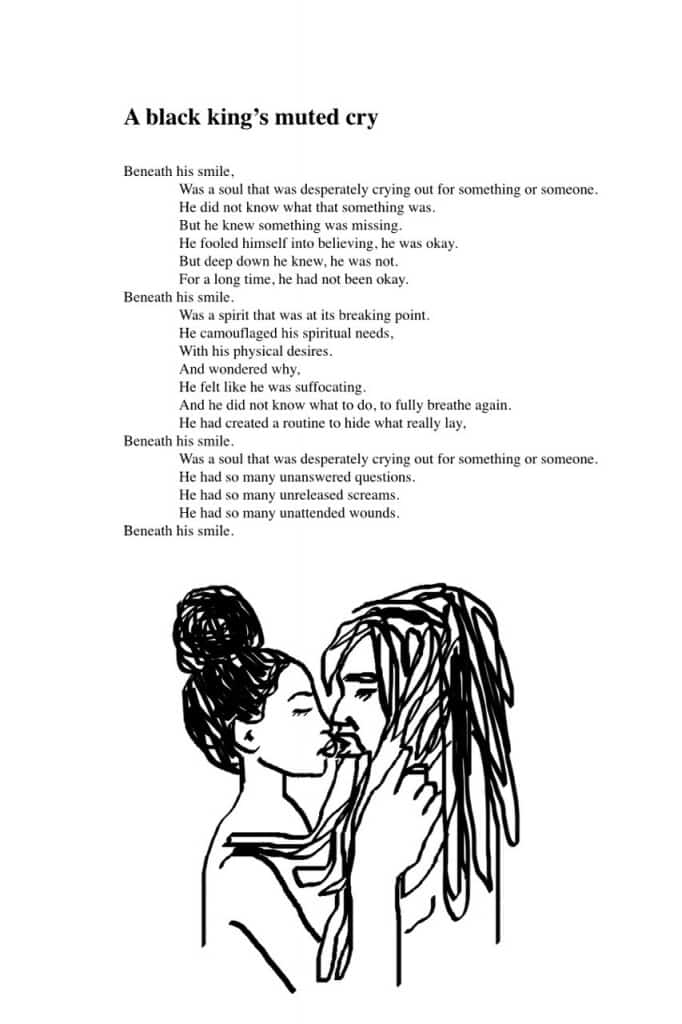 What is your favorite poem in the book and why?
My favorite poems change from day to day, which is actually the beauty of 'Before the Butterfly Wakes' – there is a poem for every mood. Right now my favorite poem is 'A black king's muted cry' just yesterday it was 'Gentle is the voice that roars.' 'The tale of the caterpillar' is the poem that began this whole project, so it has a special place in my heart.
Who are the artists and other creatives you worked on for the book?
Ike Slimster did the cover art and design. Tamiko Claire Hobbs worked on all of the interior art, photomontages, and calligraphy. Some poems in the book are also handwritten by me.
EXCLUSIVE!! CHECK OUT MORE POEMS FROM BEFORE THE BUTTERFLY WAKES AHEAD OF THE RELEASE!
Cop Before the Butterfly Wakes here on April 30th!
After you have read, let us know what you think by sending your thoughts to magazine@wellvyl.com
Read more stories for the soul in search here.
http://credit-n.ru/zaymyi-next.html
http://credit-n.ru/zaymyi-next.html
http://credit-n.ru/zaymyi-next.html
http://credit-n.ru/zaymyi-next.html