HIGHER FREQUENCIES & VIBRATIONS WITH AMY K.
There's a meme floating around on the Internet that says, I'm the type of girl that likes to listen to gangster (hip-hop) music on the way to the farmer's market. If that person were coming from a meditation or yoga class, then it would probably be Amy K. also known as k¥mÅ(((sonix))). After corresponding with Amy, I had a duh moment. k¥mÅ is Amy. K backward, but according to Amy, the Greek origin also loosely translates to "Wave Sounds."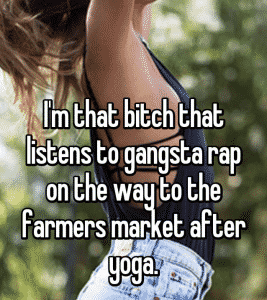 The name was inspired by Cymatics, a dope modal vibration phenomenal that shows how ultrasound waves can stimulate healing. It all makes sense. Not only does the DJ use her skills to move bodies on the dance-floor, but the application of sounds and frequencies in her yoga practice transforms the body to a tranquil place.
When I first meet someone, I always try to find out what makes that person special. As a society, we may be quick to judge someone for their flaws or hearsay as opposed to really getting to know that person. How can sounds help create balance and stability in our lives? How can the stars align to make a person special? See my interview with Amy below and find out for yourself.
Who is Amy K?
Mr. Hip: How would you describe yourself?
Amy K.: Sensitive, sensual, soulful, celestial, multi-dimensional and funky.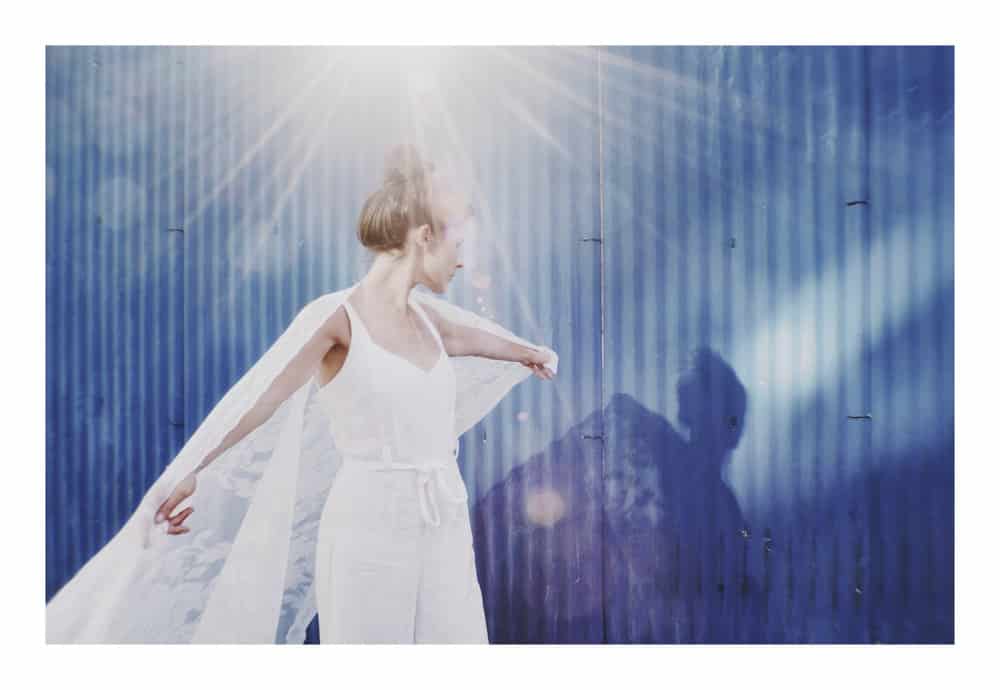 Where Do You Find Inspiration?
Where do you find the inspiration for your curated sonic sounds?
It depends on the project. When curating for businesses or events usually moods, feelings, textures, color palettes, aesthetics. For my Kundalini yoga classes and Kundalini Disco experiences, rhythms of breathing patterns, movements in kriyas and the intention for the class guide the sonic selections. It's a fully immersive sensory experience. Usually, within 5 seconds of hearing a song or sound, I know whether I'm feeling it and what it can be used for. As a DJ I am sifting through hours of music regularly.
Why New York City?
What enticed you to move to New York?
Looking back I have always felt called to the East Coast. In second grade I wanted to learn how to breakdance (before there was YouTube). I honestly remember going to the library looking for a book on breakdancing and wrote my 8th grade English paper on The Art of Graffiti. I grew up playing basketball and listening to hip-hop and was always bootlegging the newest mixtapes, old school jams, and soulful riffs off LimeWire in Northern California. It was inevitable at some point I would wind up in Harlem then Brooklyn. I think everyone should live here, at least for a little bit, once in their life. It transforms you.
Other Travel?
What was your biggest takeaway/lesson learn from your time in India?
A lot. I am still processing quite a bit from that trip. The nature of the trip was for my immersive kundalini teacher training. The Kundalini practice stirs up A LOT of stuff. Sometimes it is confronting more often than not it's magical. If you can get through the dark stuff, become aware of it, shine a light on it, transmute it and circulate the energy into a positive force there is so much creative potential waiting in the darkness for your awakening. Once I returned to NYC I learned a great deal about how to integrate this ancient wisdom into a modern and urban lifestyle.
WHAT IS KUNDALINI YOGA?
What exactly is Kundalini yoga?
That's a loaded question. Fun Fact: The meaning of the word "yoga" can be translated into the word union.
And Kundalini yoga is a union of ALLLL the things. In the Kundalini yoga practice as taught by Yogi Bhajan there are 10 bodies that are taken into account and many, many ways of uniting with one's self through each of these bodies. All of these systems are functioning at a certain rhythm. Kundalini yoga gets in tune with those rhythms.
The intention of Kundalini yoga is to attune our 10 bodies to our higher frequencies by activating the kundalini energy (coiled serpent) at the base of our spine which carries our infinite creative capacity. In a nutshell, it triggers an awakening in the bodies that brings expanded consciousness, heightened sensitivity, connection and in some cases enlightenment.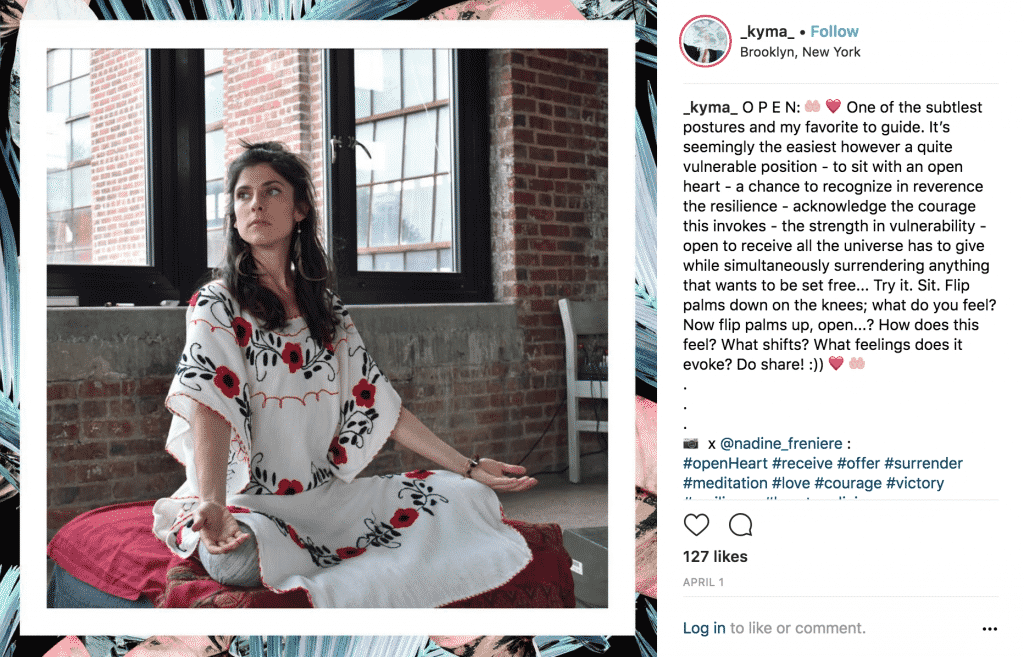 WHY YOGA?
Why is yoga so important in the times that we are currently living in?
We're under pressure. CONSTANT pressure, whether micro or macro, family drama, work-related responsibilities, worldly issues, politics, the internet, do more, be more, share more + perpetual fear pumped into our subconscious via the internet, news channels, commercials, movies, tv shows, music, video games, etc.
There is a greater responsibility (ability to respond as opposed to react) to cut through all the noise. To take care of ourselves, to understand ourselves, to unite with ourselves, to choose our words wisely and treat our bodies and minds well. All so we can show up and stand united to serve our communities and our planet effectively and efficiently minus all the static or bullshit as I like to call it.
Where to Find Amy K?
Amy defines well as balance. Want to find yourself in one of her classes and achieve balance? Want to be better and live better? You can catch Amy at the WOOM Center on April 28th for the 3rd Kundalini Disco™. Don't take my word for it. Amy says that this sonic exploration will be celebrating "Full Moon mode which takes place on April 29th."
Come find your center and find your life balance. "We will be priming our systems to let go of all the bullshit and lighten life up with some ne0-sacred deep house and disco beats."
Check out Amy K.'s 3rd Kundalini Disco event here.
Want to become an event producer on Wellvyl? Visit here for more information.
Peep more stories for the soul in search here.
http://credit-n.ru/zaymyi-next.html
http://credit-n.ru/zaymyi-next.html
http://credit-n.ru/zaymyi-next.html
http://credit-n.ru/zaymyi-next.html