GREEN JUICE RECIPES – THAT DON'T SUCK
In the midst of all of the health and fitness craze. It is hard to get on trend with all of it. Because let's be honest, all healthy food and drink alternatives are not as delicious as chocolate cake. We were able to talk to the beautiful health coach and personal trainer, Faina Vitebsky about a green juice recipe that can keep us all motivated.
Here is a green juice recipe that does not suck:
MATCHA MAGIC SHAKE
1 Scoop Matcha
1 Cup Spinach
1 Banana
1 Scoop Almond Butter
1 Scoop Vanilla Whey
8 oz Almond Milk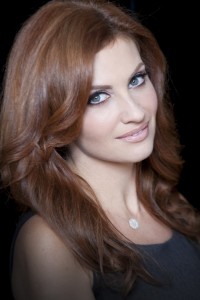 How can we all stay motivated to 'get fit' this year? 
Faina: People lose motivation all the time. They have to remember that today is a new day and you can always start over. Get a buddy to take the journey with you. You will motivate one another and hold each other accountable.
What's the most annoying thing clients do/ say to personal trainers?
When a client asks for crash diet/exercise plan. I think 30 day fixes are totally bogus. They are very misleading. I would never take a client for less than 90 days.  It takes 30 days to break a habit, 30 days to implement a new one and 30 to solidify. I am all about lifestyle changes not band aids.
http://credit-n.ru/zaymyi-next.html
http://credit-n.ru/zaymyi-next.html
http://credit-n.ru/zaymyi-next.html
http://credit-n.ru/zaymyi-next.html