About Death Abs & Smoothies
DEATH, ABS, & SMOOTHIES

wellvyl's magazine

Let's talk about some real shit. Your mind is a sanctuary, your body is a temple. There is more to self-care than squats and smoothies. There is more to a balanced life than hitting the gym in the morning and hitting the club at night. These stories are for the soul in search.
You've probably read your share of articles with titles like "How To Get A Six-Pack By This Weekend" or "Find The Best Chia Pudding Recipe For Your Zodiac Sign". We've read them too, and found that something was missing.
We want to read stories about relatable people who value a healthy approach to wellness rather than luxury yoga pants or the newest fad diet. Rather than seeing all the same trending topics, we want to discover how to reconcile our social lives with our health goals and learn new ways to balance the two. We want to be surprised, supported, inspired, and provoked with real stories about real people. Instead of stressing out over self-improvement, we want to start with loving the self in all its mess and glory.
After searching the top fitness blogs and wellness sites, we couldn't find these stories— our stories— anywhere. So, we started writing them.
Turns out there's more to health and wellness than activated charcoal and the latest sneaker. Who knew? Vibing with one of our stories? Share it with your friends! Everyone could use a little more love, inspiration, and support in their lives.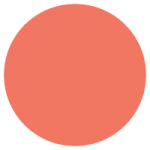 The mind is at it's best when we feed it good stuff. Let us fill it up with thought-provoking podcasts, videos that will leave you feeling hungry for more, and stories that will make you reconsider what you thought you knew. How do politics, the environment, science, education, research, and philosophy relate to this social construct of wellness? The intersection of these topics and the wellness world can be a dark twisted fantasy, and we're here to debunk the bullshit.
We only get one body. From expanding the body positive movement to figuring out ways to move that works for you, together we will learn how to love it, move it, and treat it right. We'll be serving up our perspective on all that NYC has to offer, from personal trainers to group fitness classes, new therapies to trending wellness practices. No sponsored opinions, just real talk. Let's get rid of this idea that if we aren't participating in a certain trend, we aren't apart of the larger movement to love our bodies.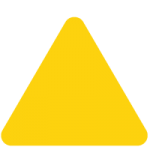 Allow us to ignite the fire for the soul in search. Somehow we are all one species on one planet in a sea of galaxies, and understanding why we are here is crucial to understanding what it means to be human. Exploring spirituality, culture, art, music, healing practices, self love, and holistic methods will bring us closer to our deepest questions. Let's live that woke life, one story at a time.
We believe that social wellness is the primary pillar of health, supported by the Mind, Body, & Soul. Co-existing is the secret sauce to our best life. Social wellness is a lifestyle, manifested in our relationships, our interactions with strangers, how we party, where we live, where we travel, even the types of restaurants and hotels we like. We're out here trying to figure out how to co-exist a little better, one act of kindness at a time.