WELLVYL (wel-vil) noun
A destination for people to connect with each other outside the gym by engaging in mental, physical, spiritual and social activities designed to create community.
ABOUT US
WELLVYL: NYC.
Since the inception of sugar-free snacking, there's been the misconception that health and fun can't coexist. For too long, the health and fitness world has been dominated by elitist body standards, sterile wellness sentiments, and gyms filled with 'don't talk to me' headphones, while the idea of 'fun' has adopted the shape of one too many late nights and shots of bad tequila. The reality is you don't have to sacrifice your social life to maintain your healthy lifestyle. At Wellvyl, we challenge these paradigms by providing alternative parties, classes, and events designed to create fun and meaningful connections for people in the fitness and wellness world.
We believe that cultivating a balance between the mind, body, soul, and friendships can create a happier, healthier human population who in turn can change the world.
Through our events, magazine, and collaborations, we strive to support social wellness, or healthy relationships with our fellow human beings, selves, and our world. Wellvyl invites you to question, to create, to demand, and to join our community for some healthy fun. 
If both your nine-to-fives are dragging you down, Wellvyl's here to life you up.
Going out just got healthy.
#TakeMeToWellvyl
OUR FOUR PILLARS
To create a happier, healthier world, we believe the fitness and wellness industries have the responsibility to promote health on more than just physical and individual levels. Through our magazine, store, and curated social events, we strive to foster well-rounded wellness within our community.  Influencing each part of what we do here is our belief in a complex wellness comprised of four pillars: Mind, Body, Soul, and Social.
We are a brand by New Yorkers, for New Yorkers, and much like our personalities and preferences, we don't like our health put in any one box.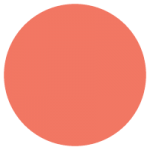 MIND
Like the circle, our minds have no beginning, and more importantly, no end in sight. Constantly changing and expanding, the mind is at its healthiest when being challenged, educated, and entertained. Drawing on our vision of a more open-minded society, our Mind events include film screenings, panels, cultural excursions, and more. Our goal is to educate, learn with you, and debunk the bullshit, one outing at a time.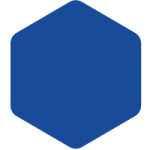 BODY
Merging the soft roundness of the female body with the angularity of the male's, this shape symbolizes our celebratory inclusiveness of all people and body types. We believe true physical wellness extends beyond fitness to also include a positive body image and healthy relationships with food, exercise, and the self. At our Body events, you'll have the opportunity to meet like minds while celebrating your body through activities including yoga, workouts, spa days, and nutrition workshops.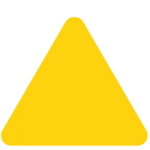 SOUL
According to Sacred Geometry, the triangle symbolizes harmony and illumination. Through group meditations, artistic performances, and more, we aim to help stimulate your soul to achieve just that. Our spiritual experiences— designed with people, not religions, in mind— are intended to excite your inner explorer to discover what fuels, not just feeds, your soul.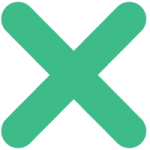 SOCIAL
As New Yorkers, we understand the power of connections. Our parties, meet-ups, and getaways are destinations where people meet, ideas converge, and stories intersect. We're on a mission to create a healthier world, but don't anyone dare fuck with our party. From sippin' green juice and gin at a healthy nightclub to having your aura read at boozy brunch, we've got your healthy fun right here.